>
Home
>
Ministries
>
Member Nurture
Hiking/Outdoor Ministry (Younite)
Naches Peak Loop Hike 
August 17, 2019, we will leave from the church at 1:30 pm
Join us and hike the beautiful Naches Peak Loop. We will leave no later than 1:45 pm. Bring a sack lunch to eat on the way. You will need sturdy shoes, hiking boots are recommended. Bring a sweater or coat in case of cool temperatures. Northwest Forest Pass required to park. You can get them at REI, 5 dollars for a day pass. DOGS ARE NOT ALLOWED ON THE TRAIL.
DIRECTIONS TO NACHES PEAK LOOP:
https://goo.gl/maps/EvQXjnLkJYutguBS6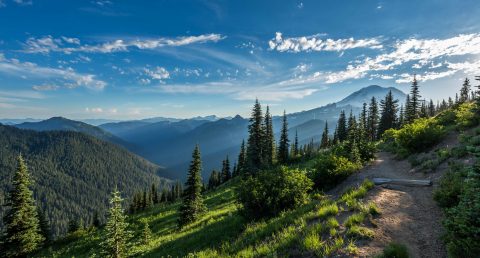 COMING SEPTEMBER 28th:  Boulder Cave Hike! 
We have an active Hiking/Outdoor Ministry, that sponsors regular Sabbath afternoon hikes, Spring through Fall, and all ages are welcome to come join in the fun! Check out the galleries below of past hikes our church family enjoyed!  Younite/Outdoor Ministry also sponsors events that provide opportunities for our church family to connect and socialize with each other in a more personal way, and are actively involved in assisting members in need. Watch for details on upcoming football parties, game nights, trips to nearby cities, jam nights, barbecues, and much more! If you'd like to get involved, let us know!
CONTACT:
Chris Fargo
509-845-4763
Chrisafargo@gmail.com 
 
South Fork Hike 2017
Ginkgo Petrified Forest Hike