Hello Church!!! 
Check out available Classes and Bible Study groups below. Find one that interests you and join! Classes/Studies are open to everyone. 
MASKS REQUIRED: Gov. Inslee announced that wearing masks is back once again to slow down the COVID infection rate in the State. As you have no doubt heard, Franklin and Benton counties have the greatest rate of infection for the State of Washington and the other 3 contiguous states. As a result the Tri Cities hospitals are overflowing and staff are exhausted.
So with disappointment and reluctance the COVID team, in consultation with the Pastoral Staff, has commenced following the State's official reinstatement of requiring the wearing of masks starting Monday August 23, 2021, for both those vaccinated and not vaccinated individuals' ages 5 years old and older. This includes all indoor meetings and events, children's and adult Bible study classes and church services starting this Sabbath August 28 until further notice.
Thank you for helping keep our members and community safe during this weird time. We will get through this together. Stay posted for any updates to our COVID guidelines
---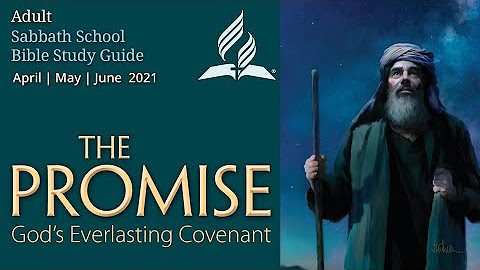 Judy Webb is inviting you to join her for IN-PERSON Class on Sabbath Mornings at 9:30 am in Classroom 2. Weekly Lessons are available online at the link below.
Quarterly Class | The Promise
Saturday Mornings at 9:30 am
ONLINE QUARTERLY | Weekly Lessons 
https://absg.adventist.org/current-quarter
Judy Webb and friends lead out with an expanded version of the lesson.
Very interactive class with lots of lively discussion! Everyone is welcome!
---
FIRESIDE Sabbath School Class 
IN-PERSON ONLY adult Sabbath School Class. Join is in the New Adult Classroom Saturday mornings from 9:30 -10:30 am. This class is currently studying Isaiah. 
 
NEW WINE Young Adults Class
Is now meeting IN-PERSON on Sabbaths at 9:45 AM! New Wine is a Sabbath School for young adults, ages 16-30. We meet in Pastor Sergio's office. Questions? Contact Pastor Larissa 509-590-9987.

GIDDINGS Sabbath School Class
This class meets IN-PERSON at 9:30 am Saturday mornings in the Library. 
 
ADULT Sabbath School Class (Haab)
Join us IN-PERSON in Classroom 1 Saturday mornings from 9:30 -10:30 am. Our current topic is witnessing, and we are studying Karl Haffner's book "No Experience Necessary".   Questions?  and to receive the study material and class information, please contact Len Harms at lenharms@charter.net or Ruth Harms at raharms@charter.net   

( Masks are Rerquired for ALL CLASSES at this time.)
---