>
Home
>
Ministries
Children & Youth
Here's the latest news for Children & Youth!
Childrens IN PERSON Sabbath School will begin Aug. 7th.  We will be sending out weekly emails with electronic Sabbath School Lessons for kids from birth-10th grade and adults.  If you would like to receive this weekly email you can sign up this week at church or please send an email to kingdomcafe.rsdakids@gmail.com with the following information.  
First and Last Name
Phone #
Email address
Lessons that you would like.  (each lesson will come in a separate email)

Cradle Roll (ages birth-3ish)
Kindergarten (ages 3ish to Kindergarten)
Primary (Grades 1-3)
Junior/Earliteen (Grades 4-6)
Youth (Grades 7-10)
Adult
Children's Church  
Meets each week in the Community Hall during the worship hour Saturdays at 11:00 am. The program is targeted for children ages 3-12 but all children are welcome to attend.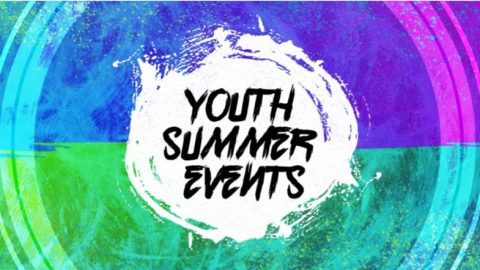 Tri City Summer Youth Events
Kids in grades 7-12
Lets join together with youth from our sister churches and community this summer!!  
July 9               Vespers                       7-9:30pm
Kennewick SDA Church
7105 W 10th, Kennewick
July 31             Fun in the Sun            4-9pm
Snacks will be provided
Leslie Groves Park
40 Park Street, Richland
Aug. 13           Vespers                        7-9:30pm
Engeberg Home
3813 W Margaret St. Pasco
Aug 28           Grill and Chill                6-11pm
Mitchell Home
4719 Sirocco Dr, Pasco
All events are NO CHARGE
Questions contact Keeni Mitchell 509-392-3933
Starting August 7, 2021...
Kids ages 3 - 15 and their families are invited to check out our KIDS CLUBS! 
Come EXPERIENCE great fellowship, exciting games and cool trips this year!
Children are a gift from God! However, here at Richland Seventh-day Adventist Church we believe they are much more than that! As we care for the younger members
of our church family and guide their spiritual development, it is our mission to grow them in grace from the very beginning of their religious experience. We choose to treat our
young ones not simply as the future of our church, but as the true church of the present. Our Children & Youth Ministries Team is dedicated to helping our children joyfully experience God's grace so that they will instinctively respond by showing love to God and others! 
The following ministries are a part of Richland's Children & Youth Ministry:
Your child's safety is our first priority. All Richland Children's Ministry Volunteers are screened, trained, & pass a background check.