>
Welcome
>
Ministries
>
Children & Youth
Pathfinder Club
Kids ages 3 - 15 and their families are invited to check out our KIDS CLUBS! 
Come EXPERIENCE great fellowship, exciting games and cool trips this year!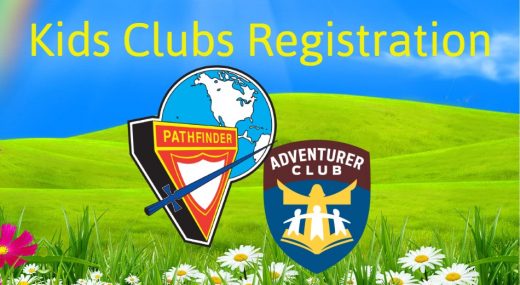 Kids Clubs are Starting Up!
Adventurer Club - Grades 1-4
Opening night is Sept 14.
Pick up your registration form at the desk in the Church Foyer.
Meetings are twice a month at Riverview SDA Church from 6:15-7:30.
Little Lambs Ages 3-4 (Looking for more parent helpers)
Eager Beavers Kindergarten (Looking for more parent helpers)

Pathfinders - Kids in grades 5-10 are invited to be a part of the Pathfinder Club. If you want to join us in Montana and have a full year of Pathfinder Club fun, join us for registration/opening night on Sept 7th, 6:30p @ the Young's home (1617 N 62nd Pl, Pasco) regular meetings are at TCAS twice a month from 7-8:30

Adventure Club link
https://docs.google.com/forms/d/e/1FAIpQLSeHJfDgzxpQFl0FEzLTgWXglCSVCkrQfDTT86pVo0EmWgH0jg/viewform?usp=sf_link
Pathfinder Club link
https://docs.google.com/forms/d/e/1FAIpQLSfIOY2LnHJ7C190G7ByFOCUNuQ40vczVIDuValryjkOaHFUbA/viewform?usp=sf_link
Who Are Pathfinders?
Enjoy backpacking? Biking? Canoeing? Caving? Camping? Want to be an active young Christian on an adventure with friends who love Jesus? Then join Pathfinders!
Club members enjoy club meetings, outdoor activities and service adventures designed to develop Christ-like citizens. 
The Richland Pathfinder Club is part of a worldwide organization of young people sponsored by the Seventh-day Adventist Church, though young people of any religious persuasion, or none at all, are welcome and encouraged to join!
Pathfinders focus on activities promoting community pride and involvement through a variety of outreach activities such as collecting food for the disadvantaged, cleaning and maintaining city & county parks, visiting and encouraging the elderly and much much more.
Pathfinders provide interactive training in a variety of recreational, artistic, nature, conservation, vocational and outreach areas with awards (honors) given for successful completion of this training.
We are always looking for parents and other adults that are willing to assist kids in developing a variety of different skills and help them grow in their Christian journey
FAQ
What does the word Klahani mean?
Klahani is Chinook for "outside".
Children & Youth Ministries Leader
Your child's safety is our first priority. All Richland Children's Ministry Volunteers are screened, trained, & pass a background check.