>
Welcome
>
Ministries
>
Children & Youth
Adventurer Club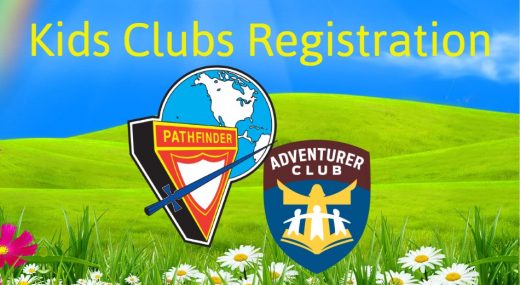 Kids Clubs are Starting Up!
Adventurer Club - Grades 1-4
Opening night is Sept 14.
Pick up your registration form at the desk in the Church Foyer.
Meetings are twice a month at Riverview SDA Church from 6:15-7:30.
Little Lambs Ages 3-4 (Looking for more parent helpers)
Eager Beavers Kindergarten (Looking for more parent helpers)

Pathfinders - Kids in grades 5-10 are invited to be a part of the Pathfinder Club. If you want to join us in Montana and have a full year of Pathfinder Club fun, join us for registration/opening night on Sept 7th, 6:30p @ the Young's home (1617 N 62nd Pl, Pasco) regular meetings are at TCAS twice a month from 7-8:30

Adventure Club link
https://docs.google.com/forms/d/e/1FAIpQLSeHJfDgzxpQFl0FEzLTgWXglCSVCkrQfDTT86pVo0EmWgH0jg/viewform?usp=sf_link
Pathfinder Club link
https://docs.google.com/forms/d/e/1FAIpQLSfIOY2LnHJ7C190G7ByFOCUNuQ40vczVIDuValryjkOaHFUbA/viewform?usp=sf_link
A ministry that nurtures faith in young families! 
Adventurer Families...
If you have kids under 12 please plan to participate in the following activities.  If you don't have kids under 12 join us anyway!!!

Educational tour at the Reach Museum 

Sept. 19 from 2:30-4:30.
          Watch for details on how to register.

Preschool kids will learn about bugs in our region while elementary age kids will learn about plants and animals in our region. 
Children, (Pre-K - grade 4), and their families are invited to be part of Richland's Adventurer Club! The Adventurer Club provides a place where young families can come together and show their children the love of God through Bible curriculum, crafts, nature, outdoor, and social activities.
Come join the fun in this family friendly ministry! Get your kids (ages Pre-K - 4th Grade) registered for Adventurers this year!! It's going to be fantastic.  If you live in the area consider this a personal invite for your kids to join us. ❤ We have an amazing group of energetic teachers who are planning some wonderful activities to engage the children and help them know God and how much they are loved by him.
All families are welcome to participate at any time!
We are open to any suggestions you may have to help make this a wonderful year!
If you are interested in participating as a volunteer we would love to have you!
Your child's safety is our first priority. All Richland Children's Ministry Volunteers are screened, trained, & pass a background check.